There are a lot of famous Okinawa food such as Spam onigiri, Okinawa noodles, Goya Chanpuru, but you cannot forget about Taco rice.
Sounds like Tacos, but the ingredients are on the rice.
King Tacos Yokatsu branch
I went to King Tacos Yokats Branch shop.
You order your meal at this machine.
Of course I want to order Taco rice, but still I want to eat Tacos too.
So I decided to share with my friend together!
You can take your meal to go.
We drove to a place where we can enjoy the scenery while we eat.
Of course you can eat it at the terrace at the restaurant.
Can you see how big this is?
Yummmmmm!!!!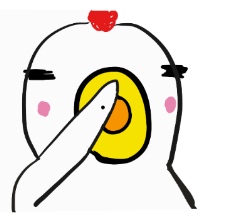 I love Taco rice, so I eat it like everywhere, but this is the real one! I loved it!
Tacos was delicious, too. Make sure you have something to wipe your sticky finger to eat Tacos though.
I have a huge appetite, and I could eat them all, but really full.
There's also a famous restaurant for its Taco rice called "Kijimuna". Maybe you can enjoy comparing with these two.
キングタコス 与勝店 (メキシコ料理 / うるま市)
昼総合点★★★★★ 5.0