Since Okinawa is very popular for sightseeing, so you will know what is famous and where to visit, but it is a bit hard to know what is exactly good.
You also might want to know the places which not so many people know.
I'd like to introduce the great spots in Okinawa for travelling 2nd time around.
Must visit in Okinawa No.1 Inari Chicken
Literally they sell inari and chicken. You might think "so what"? But just check out this place, you won't regret it, especially if you like garlic and sushi taste.
Even Japanese travelers do not know this place, because this is popular among local people.
You can feel strong garlic in this chicken, but it is not just strong, it is somehow addictive. Inari goes well with this chicken somehow. I don't know why.
There's only 2 shops, and they will not expand their business even though they are amazingly good.
Shop:Maruichi Shokuhin Honten
住所:336 Katsuren Heshikiya, Uruma City, Okinawa
☎:098-978-3257(no reservations available)
Business days:[Tue-Sun] 9:00~17:00
You can get Inari by one
Chicken without bones 120-140yen(they sell by gram)
Must visit in Okinawa No.2 : Jack's Steak House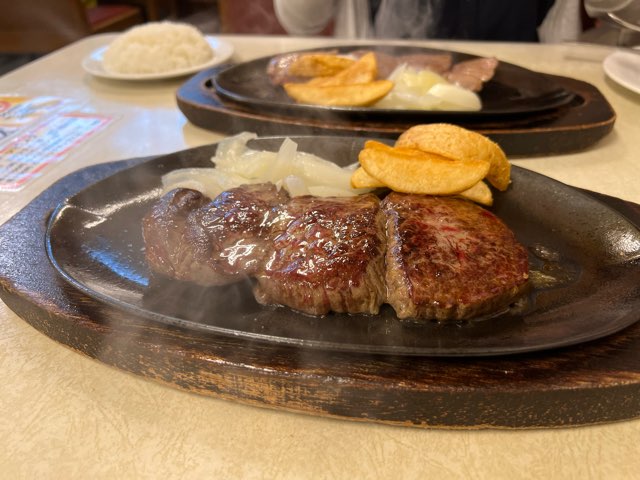 Okinawa is strongly affected by American culture after the world war 2.
This restaurant opened after the war. You might think "I don't need to go to this restaurant to have steak", but hold on a minute, just read this.
I thought so too before I visited there. But I'm glad I visited there.
You can enjoy steak without sauce, just salt and pepper (of course you can have some sauce if you like).
If you love steak, you won't regret going there.
JACK'S STEAK HOUSE information
住所:1-7-3 Nishi, Naha City, Okinawa
TEL:098-868-2408
Business Hours:11:00~01:30(L.O.01:00)
Closed :2nd and 4th Wednesday, January 1st, July 15th (in Chinese calendar)
Website (Japanese)
Must visit in Okinawa No.3 : Zip line over the sea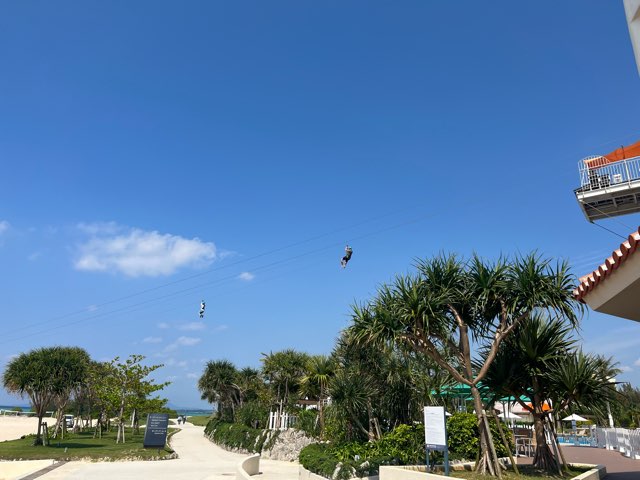 Speaking of Okinawa, you can't miss the beautiful beach. Of course you can just chill on the beach or swim in the sea, but there's another option here.
You can fly like a bird over the beautiful ocean using zipline.
I've tried many ziplines in Japan, but this one was spectacular.
If the time was right, you can also ask for a photo shooting and get the data later (extra charge).
If you are staying at
Sheraton Okinawa Sunmarina Resort , you can get a discount for lots of beach activities.
We couldn't make it because the service was over on that day, so you really should check with them before you go.
Address:66-1 Fuchaku, Onna Village, Kunigami District, Okinawa
Inside Sheraton Okinawa Sunmarina Resort
Tel:050−5236-7750
Business hours:9-5pm (reception)
Parking:Inside Sheraton Okinawa Sunmarina Resort(600yen/hr)
Access
1hour by car from Naha Airport
Shuttle bus:1hour and a half from Naha Airport, Limited
Must visit in Okinawa No.4 Daiseki Rinzan in Yanbaru Park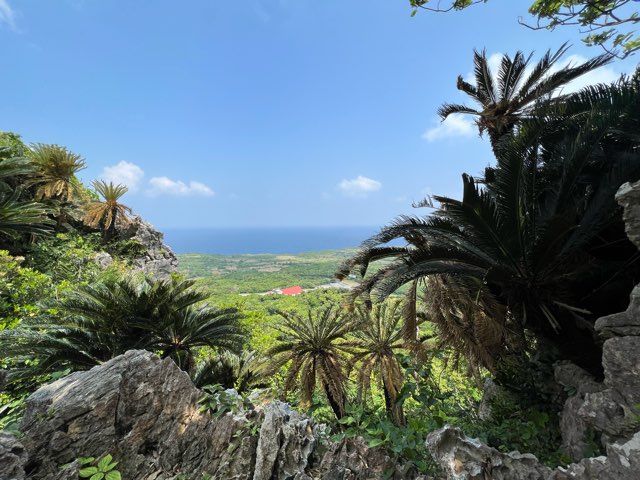 You might think "Why do I have to go to the mountain even though I finally came to Okinawa?"
However, this place is really special. I don't usually feel anything, but I could feel some "spiritual power".
Even if you are not interested, still it's worth it. It's good to feel the nature, take some negative ions for health and beauty. You have to walk a lot so it's good to burn some calories after eating a lot during the trip.
Daiseki Rinzan Basic Info
Address: 1241 Ginashin, Kunigami Village, Kunigami District, Okinawa
Reception hours: 9:30-16:30 (closes at 17:30)
Tel: 098-041-8117
Entrance fee: 1200 yen (adults), 550 yen (4-14 years old), 900 yen (65 years old and over), 750 yen for people with disabilities
Must visit in Okinawa No.5 Kourijima Island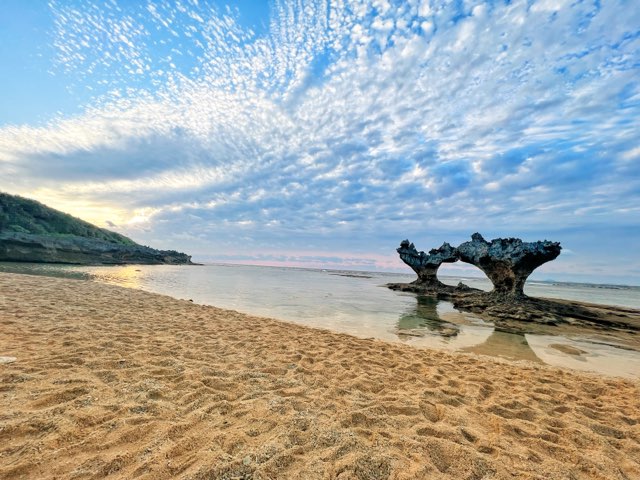 You can enjoy the beautiful scenery just by driving around the main island, but if you just drive a little bit further, you can enjoy more beautiful scenery with fewer people.
Kourijima Island is highly recommended. It used to be called "Love Island" or "God's Island."
It is not convenient to go to northern Okinawa, but if you're interested, you can go to this Kourijima island and Daiseki rinzan (mentioned as No.4) on the same day.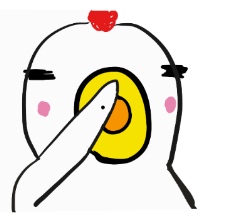 I stayed at a condo in Kourijima and it was so beautiful.
Heart Rock is famous in Kourijima. You have to check this out, too.
Heart Rock Address: 2 Kouri, Nakijin Village, Kunigami District, Okinawa
Parking fee: Free (the nearest parking lot is charged)
Access: 40 minutes from Kyoda IC
Kourijima Hotels
Recommended Trip in Okinawa for the second time round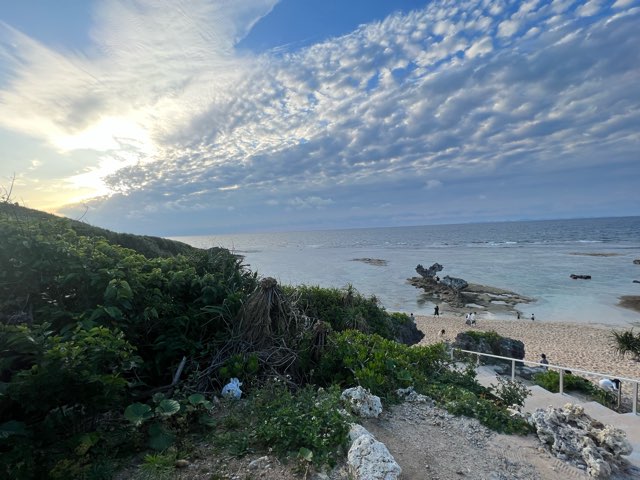 The places mentioned above are for people who visit Okinawa for the second time. If it's your first time, you don't want to miss taco rice, American village, a cafe on the beach and Shuri Castle.
I have been to Okinawa more then 5 times, and I selected the best 5 places for travelers who visit Okinawa for the second time.
Best spot for the 2nd trip
Inari Chicken
JACK'S STEAK HOUSE
PANZA Okinawa Zipline
Daiseki Rinzan in Yanbaru Park
Kourijima Island